How to Write Winning Resumes and
Cover Letters and Ace Job Interviews
Write Customized Resumes and Cover Letters
that Will Open Doors to Job Interviews
---
Excerpt from Introduction to How to Write Winning Resumes
Welcome to

How to Write Winning Resumes

, a book written for people who are job hunting and need a winning resume to open the door to job interviews. ... The focus of the book is on how to write resumes and cover letters that sell your strengths and abilities related to the job that you are seeking, and how to ace job interviews.
The writing premise of this book is based on a business-writing course that I teach for University of Toronto continuing education students and for private clients. In addition, I was a career counselor for almost a decade, helping graduates apply for jobs. A great deal of my work included conducting resume writing workshops as well as editing resumes.
...With a winning resume and cover letter, you want to conveying your experience in relation to the job you are seeking. And you want to do this in a concise and focused manner so your readers understand why you are writing, why you are qualified and what action you need them to take--which is usually to call you (text or email you) to set up interviews.
When it comes to resume writing, How to Write Winning Resumes will get you grounded and focused--especially if you often feel like you're spinning your wheels when you write about yourself. Then it will help you effectively write well-structured, focused resumes and cover letters that communicate your experience, strengths and abilities in a clear, concise manner. Finally, it will help you prepare to ace job interviews.
Paul Lima
February 2019
---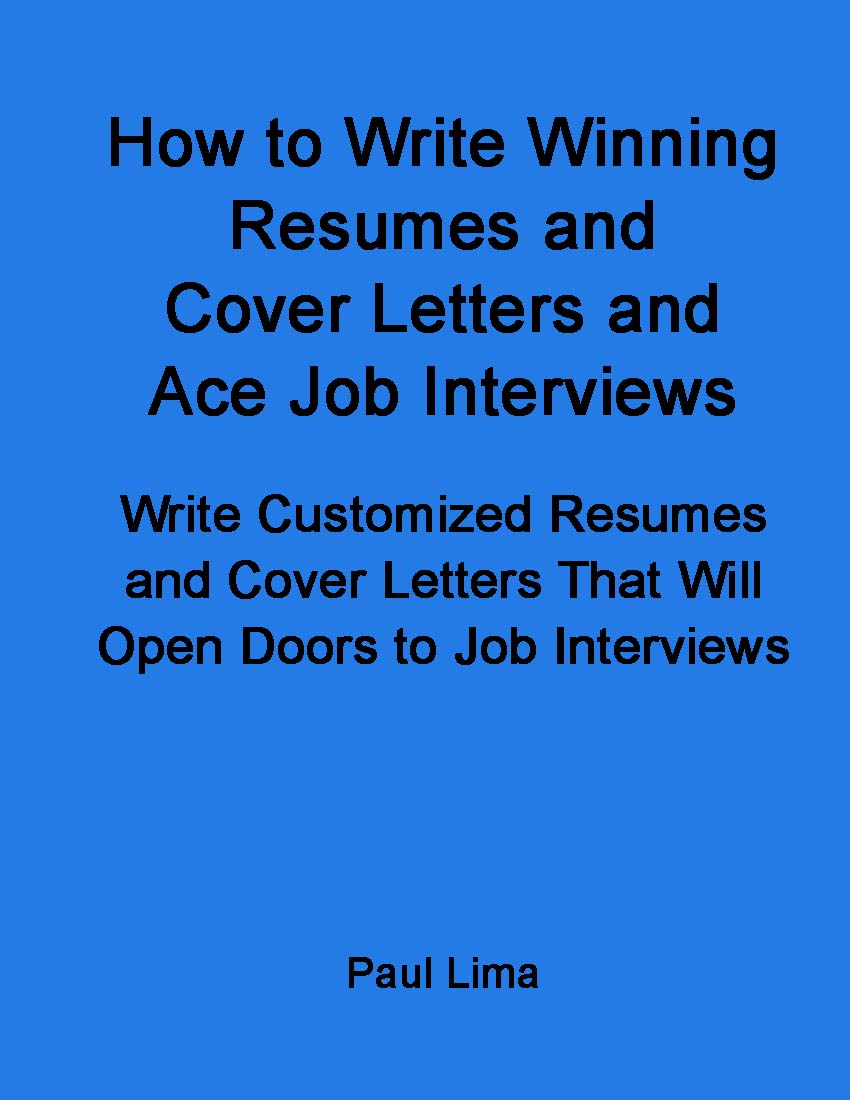 Chapter 1: Introduction
Chapter 2: Communication Process
Chapter 3: Clustering
Chapter 4: Writing Process
Chapter 5: Types of Resumes
Chapter 6: Clustering Revisited
Chapter 7: Writing & Action Verbs
Chapter 8: What Not to Write
Chapter 8: Cover Letters
Chapter 9: The Interview