How to Write a Non-fiction Book in 60 Days
Ideal for consultants, workshop leaders, speakers, or freelance writers,
who want to write a solid first draft of a non-fiction book - in 60 days

Want to write a non-fiction book?

Learn how to take your book from

inspiration

to

completion

in days, not years.



Do you have a book just waiting to come out? Are you procrastinating because you think it will take you years to write it? This book will show you how to write a comprehensive first draft - a draft you can send to an agent or publisher or one you can edit and self-publish - in 60 days.

Written by successful freelance writer, author, and writing instructor Paul Lima,

How To Write A Non-fiction Book In 60 Days

takes you, step-by-step, from your book idea to a detailed chapter-by-chapter outline, to a solid first draft - in 60 days. In addition,

60 Days

includes two bonus chapters: one on constructing effective sentences and paragraphs and one on self-publishing using print on demand (POD)*.



"This readable little book tells you everything you need to know to write your nonfiction book.
Paul Lima's insights and recommendations can easily save you months, maybe years, of frustration.
If you want to write a nonfiction book you owe it to yourself to read this book."
-

Tony Levelle, freelance writer (LinkedIn)




* All prices subject to change.


Bookstores, educational institutions, libraries, and writers' organization can order the book through Ingram Book Company (

ISBN:

978-0-9809869-3-8

).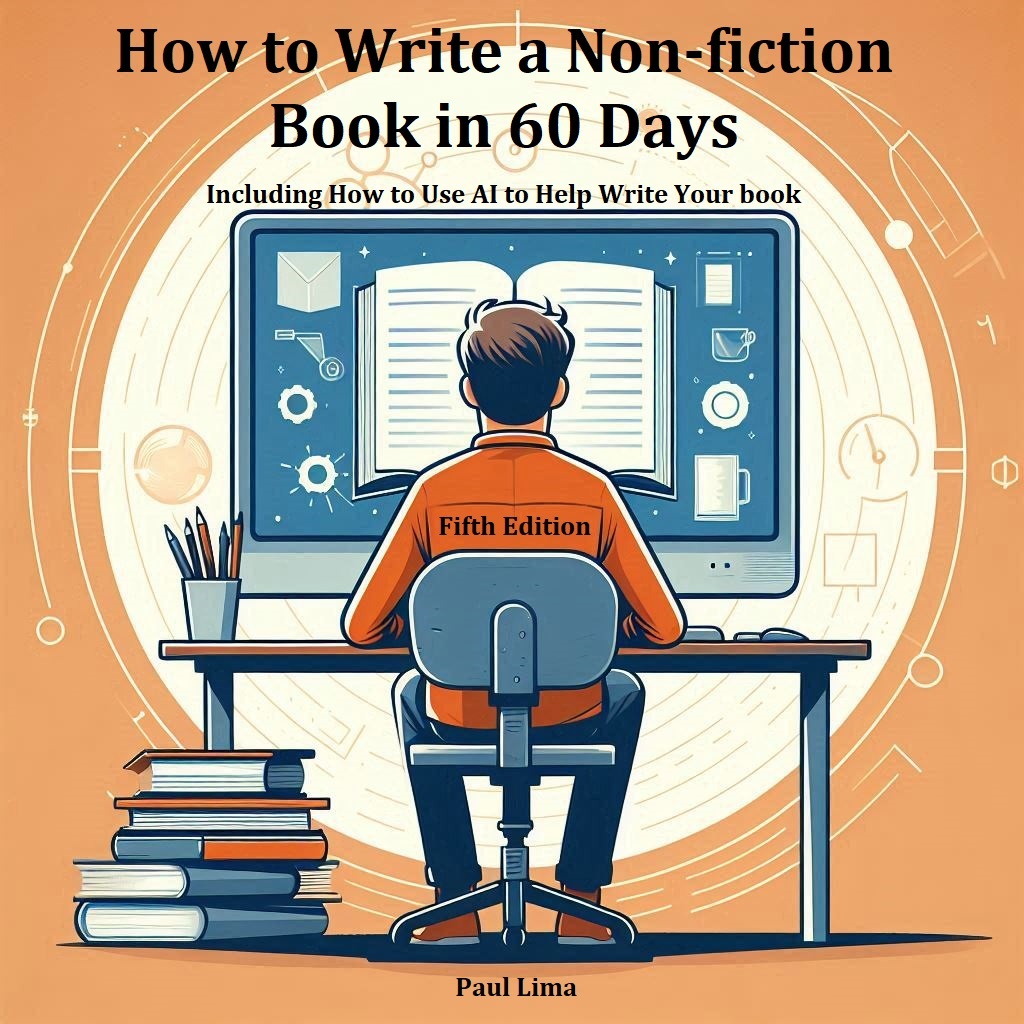 "This book helped me finally get started. Paul suggests first completing a detailed outline. Once completed, you can then sit down to write each chapter. But it was Paul's metaphor of making like a monkey and swinging from point to point that really inspired me because I could see myself doing that. Each morning before I wrote a chapter, for instance, I'd sit down in a chair and run through what I was going to write in my mind's eye from the detailed outline for the chapter. After 2 - 3 hours of swinging from point to point, I'd be finished my chapter for the day." - Michael Harris, author of Insight Selling: How to sell value & differentiate your product with Insight Scenarios